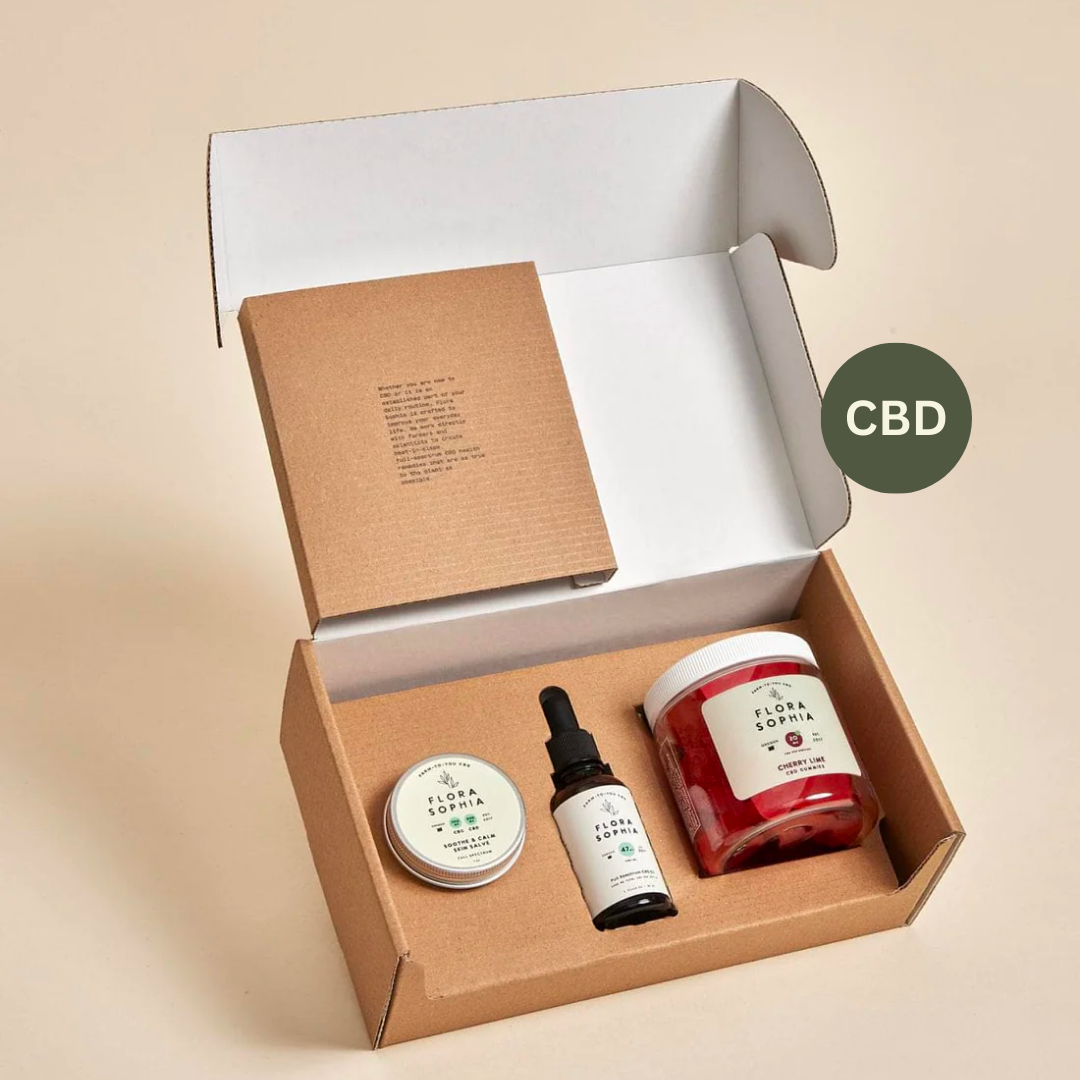 Build-Your-Own Welcome Pack
Create your own personalized Flora Sophia experience, and take a discount while you're at it, with our Build-Your-Own Welcome Pack! Select a tincture, salve and gummy flavor from Flora Sophia's collection of high quality, full spectrum hemp products. We'll send it beautifully packaged in your Welcome box, at 30% off individual retail prices.

This customizable Welcome Pack is a great way to dip your toe into different delivery methods, and also makes a wonderful gift.
Your health is in our hands––and we take that seriously. At Flora Sophia, we're committed to creating formulas with integrity. That means organic ingredients, scientific processes, and fast shipping for wellness you can depend on.
Flora Sophia is a high-quality collection of science-proven, natural CBD products formulated specifically for health and wellness. From our farm to your life. We believe that by staying true to nature, we can be better to ourselves.
BENEFITS OF CBD
A healthier, happier way to live
We believe every body can benefit from CBD. From relieving chronic pain and reducing inflammation to easing anxieties and promoting better sleep, our high-quality CBD products serve as solutions for specific health concerns, or supplements for improving overall wellness.
BENEFITS OF CBDA
A healthier, calmer state of mind
Your state of mind matters. CBDA helps you get in your best mindset by easing anxieties and soothing depression. It also reduces inflammation, supports your immune system, and boosts overall health.
BENEFITS OF CBG
A healthier, clearer way to find focus
CBG clears your mind so you can find focus and clarity. Often used as a morning activator, it's a great way to kickstart your day, with additional health benefits that include improved gut balance, pain relief, nausea relief, skin infection relief, and boosted overall wellness.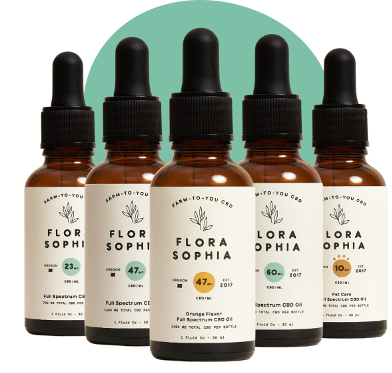 CBD OIL INGREDIENTS
As pure as CBD gets.
Relieve aches and pains

Alleviate muscle and joint discomfort so you can get on with your day.

Calm anxieties

Quiet your mind and take control over your worries.

Sleep easier

Fall asleep faster and rest better so that you can take on tomorrow, no problem.

Live well

Enjoy a healthier, happier life––naturally.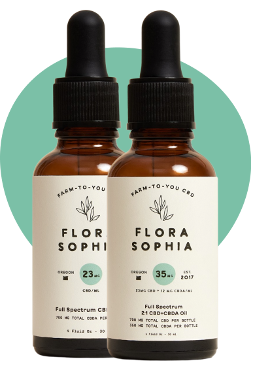 CBDA OIL INGREDIENTS
As pure as CBDA gets.
Improve mental health

Calm your anxieties and uplift your mood for better, brighter days.

Reduce inflammation

Fight inflammation and relieve the aches and pains that come with it.

Support your immune system

Proactively prepare your body to fight germs, bacteria, and infections.

Live well

Enjoy a healthier, happier life––naturally.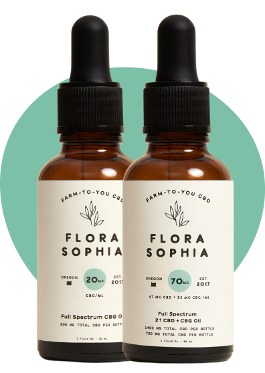 CBG OIL INGREDIENTS
As pure as CBG gets.
Activate your mind

Start each morning with a fresh perspective thanks to qualities that amplify focus and promote clarity.

Balance your gut

Restore gut health, ease digestion, and help your body absorb the benefits of nutrients.

Relieve pain and discomfort

Soothe aches and pains while also warding off bacterial skin infections and nausea.

Live well

Enjoy a healthier, happier life––naturally.
CBD vs CBDA vs CBG
Which formula is right for me?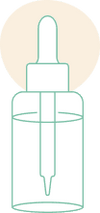 CBD
Ideal for anyone looking for relief from everyday stress, inflammation and chronic pain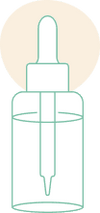 CBDA
Ideal for anyone looking for the benefits of calm, relaxation, and good moods
23 mg
700mg Total CBDA, 750mg Total Cannabinoids
2:1 CBD-CBDA
700mg Total CBD
350mg Total CBDA
1200mg Total Cannabinoids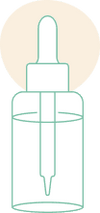 CBG
Ideal for anyone looking for a boost in energy
20 mg
600mg Total CBG, 650mg Total Cannabinoids
70mg CBG+CBD
1400mg Total CBD
700mg Total CBG
2400mg Total Cannabinoids